The Cornish Language: an Kernowek or an Kernewek
Cornish Links · Educational Links
The Language Chronicle: Learn Foreign Languages
Guiding your journey through the world of languages.
GSE Abroad: Study Abroad Italy
Enjoy the experience of living in Italy while you study abroad for a summer, quarter, semester or even a whole year.
Franklin Schools: GED Test
- Franklin Virtual Schools can prepare you for the GED Test at your own pace.
Jefferson High School Online: High School Diploma
If you need a high school diploma, look no further. Come visit Jefferson High School Online today!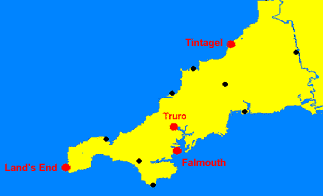 Introduction : Literature 1350-1611 : Literature in Dialect : Stories : Site Coordinator : History : English Home : Links
in Kernowek/Kernewek : en francais : auf Deutsch : in italiano : Home
---
The Cornish Language: an Kernowek or an Kernewek.
Web design, search engine optimisation and marketing by Broadband Media · Web hosting by Netramp
©1997-2015 Penglase.com All rights reserved. The individual site contents are the property of Kernowek.com